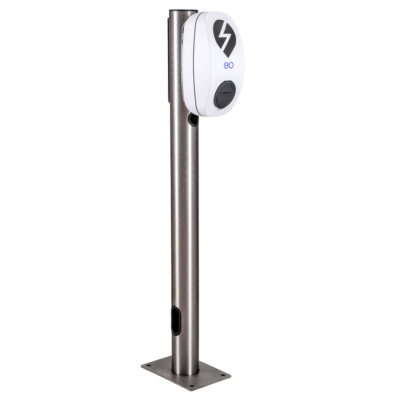 Electric Vehicle Chargers
Following the Government announcement in 2017 that the UK will ban the sale of all petrol & diesel cars & vans by 2040, it is inevitable that the use of electric powered vehicles will rise in the near future.
Electric vehicle sales increased by nearly 40% in 2016 compared to 2015, with over 100,000 EV's registered on the road and it is estimated that this number could rise to over half a million by 2020. With legislation and environmental concerns, commercial vehicle manufacturers will also be forced to develop lower emission vehicles. Many of these vehicles will be powered by an electric cell or a combination of electric cell & petrol engine (Hybrid).
Within the past six months there has been an increase in electric powered commercial vehicles launched in the UK. These range from small vans through to 26 tonne lorries. This increase of electric vehicles will grow in Ireland and Baltor Systems can now provide an attractive, reliable & robust electric vehicle charging solution.
Type 1 & 2 Charging Plugs:
There are two varieties of charging plug used in the UK.
Type 2 is the most common which can handle power up to 22kW.
Type 1 that handles power to 7.4kW. All chargers need to be installed in accordance with BS 7671:2008 A3:2015 (IEE Wiring Regulations Seventeenth Edition). It is the responsibility of the installer to claim.