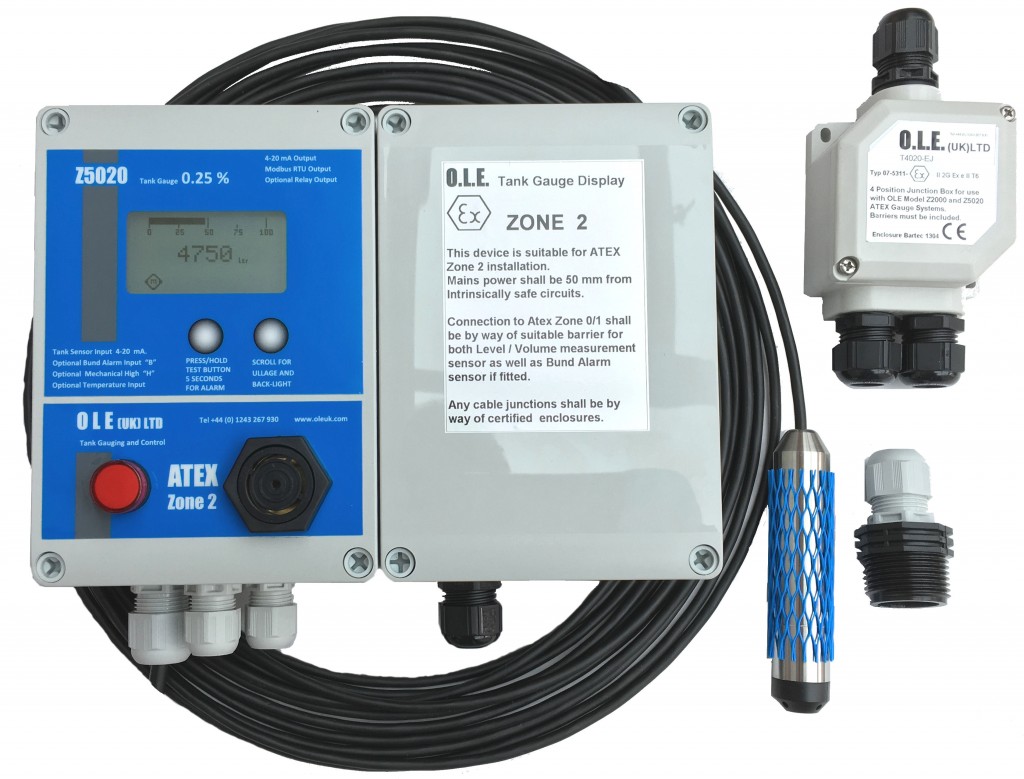 OLE Tank Gauging System
Baltor Systems are specialists in this industry, with our wealth of experience we understand the importance of reliable and accurate tank gauging systems, helping you to responsibly manage your commercial or retail fuel installations.
With this in mind, we provide a broad range of tank gauge systems which provide you with accurate, reliable and high quality tank gauging. We offer a comprehensive range of services which cover the supply, calibration, installation and maintenance of our fuel tank gauging systems.
OLE Data Sheet
Accuracy +/- 0.5% or better
Atex Approved
4-20 mA output for connection to BMS
WEB Connectable
Modbus as standard
Weatherproof IP65 enclosures
Suitable for any height / shape of Tank
High Level and Bund Alarms
Tank Gauging and Monitoring