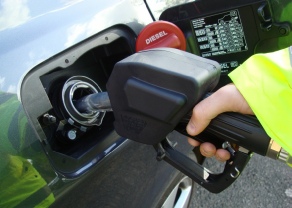 Automatic Vehicle Recognition With Jigsaw Easy Fuel System
Simple to operate
The jigsaw EasyFuel system has a nozzle pack which fits tightly around the fuelling nozzle and reads transponders fitted to the fuel filler neck. When it detects a transponder, it sends the details to the Fuel Island Terminal by radio link where the ID is validated. When validated, the pump is authorised on and fuelling commences. If the nozzle is removed from the filler neck, then contact with the transponder is lost and the fuelling is stopped until it detects the transponder again.
From the drivers point of view, simply insert the nozzle and fuel - it couldn't be
The nozzle pack has been designed to fit to standard fuel nozzles such as ZVA and OPW without impairing normal operation. The Nozzle Pack is battery powered and simply clamps around the nozzle. The nozzle pack has been ATEX approved to operate in zoned areas. Is is completely sealed and hence impervious to rain and dust.
Optional Automatic Mileage Capture
By adding an EasyFuel Vehicle Unit, the same radio system that communicates with the nozzle pack will also communicate to the cab of the vehicle and read the mileage from the EVU.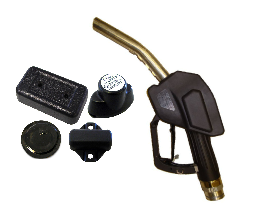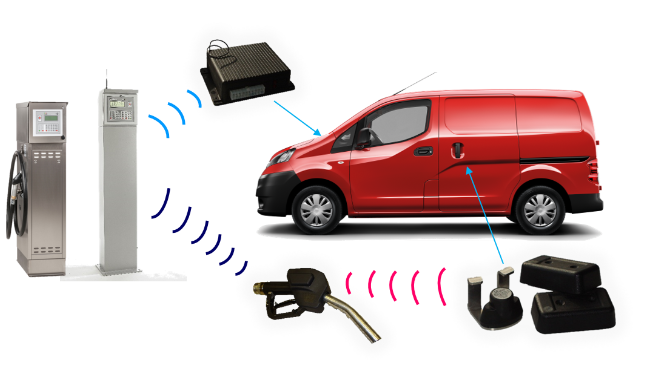 Operation Diagram
System Benefits:
Fast and Efficient Fuelling
Stops the filling of secondary containers
Automatic Vehicle ID
Automatic Mileage Capture ensures accurate MPG figures
Radio Linked no wires from the hose
Simple to fit fuelling nozzle
Ensures fuel is only dispensed to authorised vehicles