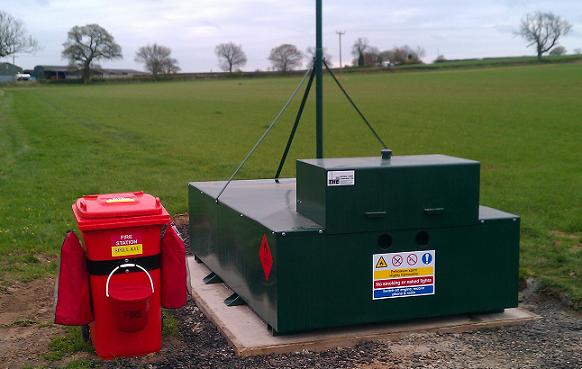 Above Ground Bunded Petrol Tanks
1250-1950-2500-3000 & 5000 Litre Petrol Tanks.
Store petrol on your premises legally and securely with Baltor's range of fully bunded and fire-protected above ground petrol storage tanks. Standard tanks range start from 1200 litres upwards. All tanks up to 2950 litres are designed to be gravity filled on your premises by a petrol tanker without the need for a transfer pump.
Allowing safe legal storage of a quantity of petroleum spirit to your site, safely delivered and avoiding the various hazards and down time of collecting petrol in jerry cans from a petrol station.
All tanks are built to order allowing us to cater to your specific requirements and manufactured in the UK to meet the requirements of the European legislation for above ground petrol storage.