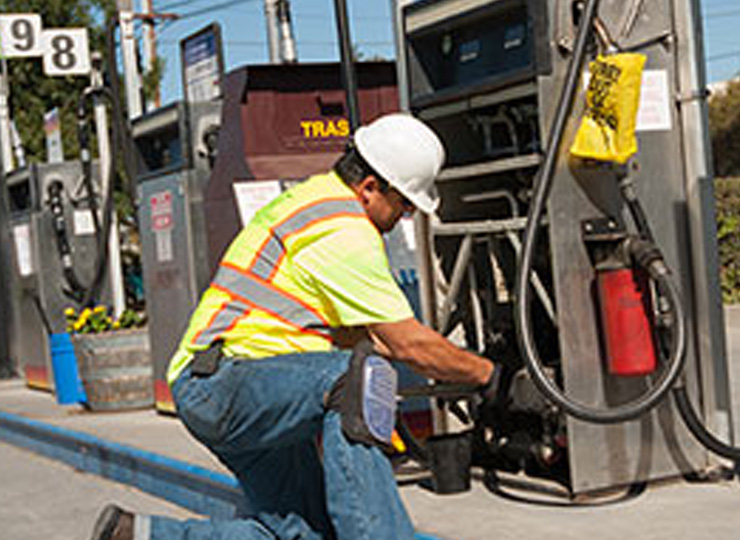 Service & Maintenance Contracts
Baltor Systems maintains a flexible approach to providing service and maintenance facilities to suit the needs of our many customers. Whether the requirement is for a fully comprehensive service contract to cover all vehicle refuelling equipment or just an ad-hoc call to carry out a simple pump repair Baltor Systems can provide the solution.
Comprehensive Contracts
Comprehensive contracts cover all travelling, labour, parts and materials to maintain the equipment in good working order throughout the contract period providing any repairs are necessary as a result of fair wear and tear. Contract customers enjoy priority service in the event of a call out with agreed attendance and fix times written into the contract.
Preventive maintenance visits are also included under the terms of our standard service contract; these important visits not only include a full functionality test but can also provide a full measure testing and calibration.
Non-Comprehensive Contracts
For those customers who prefer not to have a comprehensive contract in place we are able to offer a service whereby we provide scheduled preventive maintenance and calibration visits and also agree to a priority level of service in the event of a call out, preventive maintenance visits are charged in accordance with our normal scale of rates plus the cost of any materials used.
In the event of an emergency repair visit we will charge a call out plus our engineer's time on site in accordance with our standard labour rates, obviously any parts used will also be chargeable.
One Call for all of your Equipment
An advantage in dealing with Baltor Systems is our ability to repair and service a wide range of makes and models of pumps and associated equipment. This sets us apart from many of our competitors who are only familiar with one or two product ranges.
There is nothing more frustrating for the operator of a busy vehicle refuelling facility than having to call two service organisations to deal with a single fault because each is blaming the other for the equipment failure! By using our services this needless duplication can be avoided.