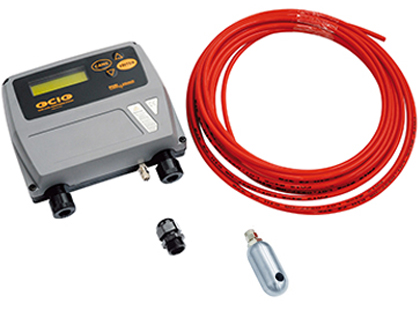 Piusi Ocio Tank Gauge
The Piusi Ocio fuel tank gauge is a continuous reading, versatile hydrostatic digital tank level gauge suitable for most fluids. A flexible capillary is inserted into the tank to provide an accurate tank level which is displayed as a percentage, mm, inches, litres or gallons.
Predefined high and low level status alerts will cause the LED screen to flash as standard or two configurable relays allow connection to other equipment such as an audible alarm. As standard the gauge is supplied suitable for thin viscosity fluids like diesel, kerosene, AdBlue etc. An optional oil kit is available to enable use with fluids up to 2000cSt.