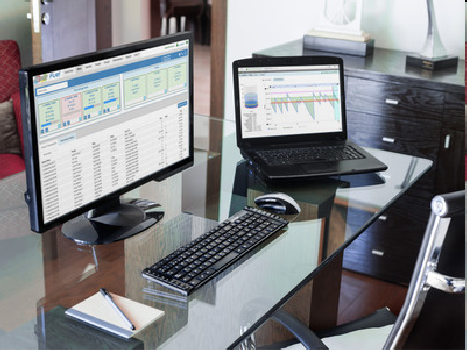 Tank Guard
The Tank Guard System gives you real time view of all your tank stocks, sends text and e-mail alarms when they are low, as well as giving a historic view of tank stock levels.
Data displayed on clear and simple to understand web site:
Real Time update of Web site level after any significant change in stock level.
Direct Connection to the Internet using GPRS communications – no costly wiring – easy installation.
System data viewable from anywhere using a standard web browser – no proprietary software required.
Industry standard TCP/IP data transfer.
Remote alarm level configuration.
Optional Low Power Radio receiver allows other sensors to be monitored.
Web site managed text and e-mail generation to notify of low stocks and other alarms.
Standalone Tank Gauging, or integrated with Jigsaw Fuel Management System.
Real time clock time stamps each event.
Battery Powered Option.
Main Features:
Re-order Level Alarm Trigger Point (First Level warning).
Low Stock Level Alarm Trigger Point (Second Level Trigger Point).
Out of Hours level Fall – Detects leaks or Theft when site inactive.
Local Overfill Alarm Option with logged event on web site.
Local Bund Alarm Option with event log on web site.